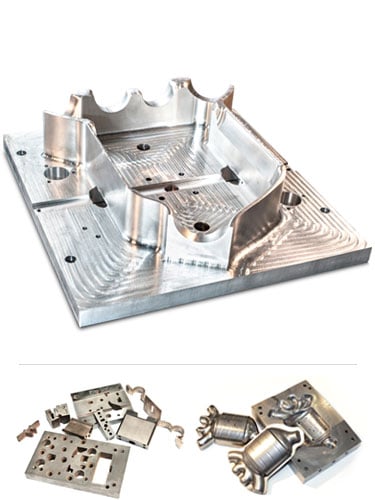 Industry
Present also in the industrial sector, ElettroLaser offers laser solutions for welding, marking, cutting and engraving.
Developed in cooperation with workshops in the die sector, Elettrolaser's Combo 200 and AWL are ideal for die maintenance. Equipped with a hinged, self-supporting arm, it is used to restore damaged and worn dies, and to make alterations on them.
ElettroLaser markers are characterized by a fiber source that ensures a long working life (approximately 50,000 hours!).
Alpacca, Monel, Titanium, Gold, Silver, Bronze, Copper-Beryllium, Carbon Steel or Stainless Steel, as well as aluminum alloys and many other metals are perfectly marked by the laser beam of our laser machines.
The lasers can be supplied in a range of power from 10W to 70W, and are equipped with software for cutting entirely developed by ElettroLaser. Today, FiberLUX is synonymous with quality and the best expression of technology MADE IN ITALY.
ElettroLaser can also supply complete systems of automation or cooperate in their development through its highly qualified partners and an internal research team of technically specialized personnel.
Technologies relevant to the sector: