A reference in the industry in the following sectors
ElettroLaser also develops custom solutions in its effort to keep abreast with the needs of its clients.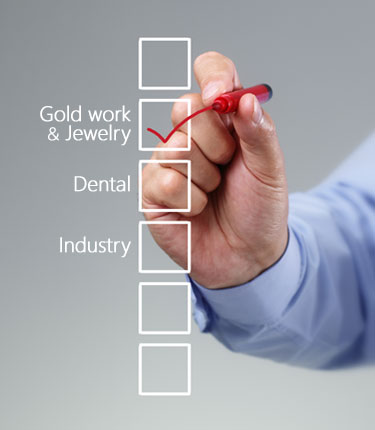 Sectors of application
Laser sources for welding, marking, cutting and engraving are essentially the heart of our machines.
ElettroLaser was originally founded as a supplier of system of laser welding for goldsmiths and jewelers.
Soon, however, the company diversified its production, developing laser machines for the dental sector and, later, for industry.
Continuous research revolves around our laser sources, and a steady process of evolution culminating in the use of ever more innovative materials.
In every sector, ElettroLaser also helps its clients find their own solutions, accompanying and supporting them in the development of custom equipment such as arms for automated welding.