Laser marking and cutting: solutions for industry and craft workshops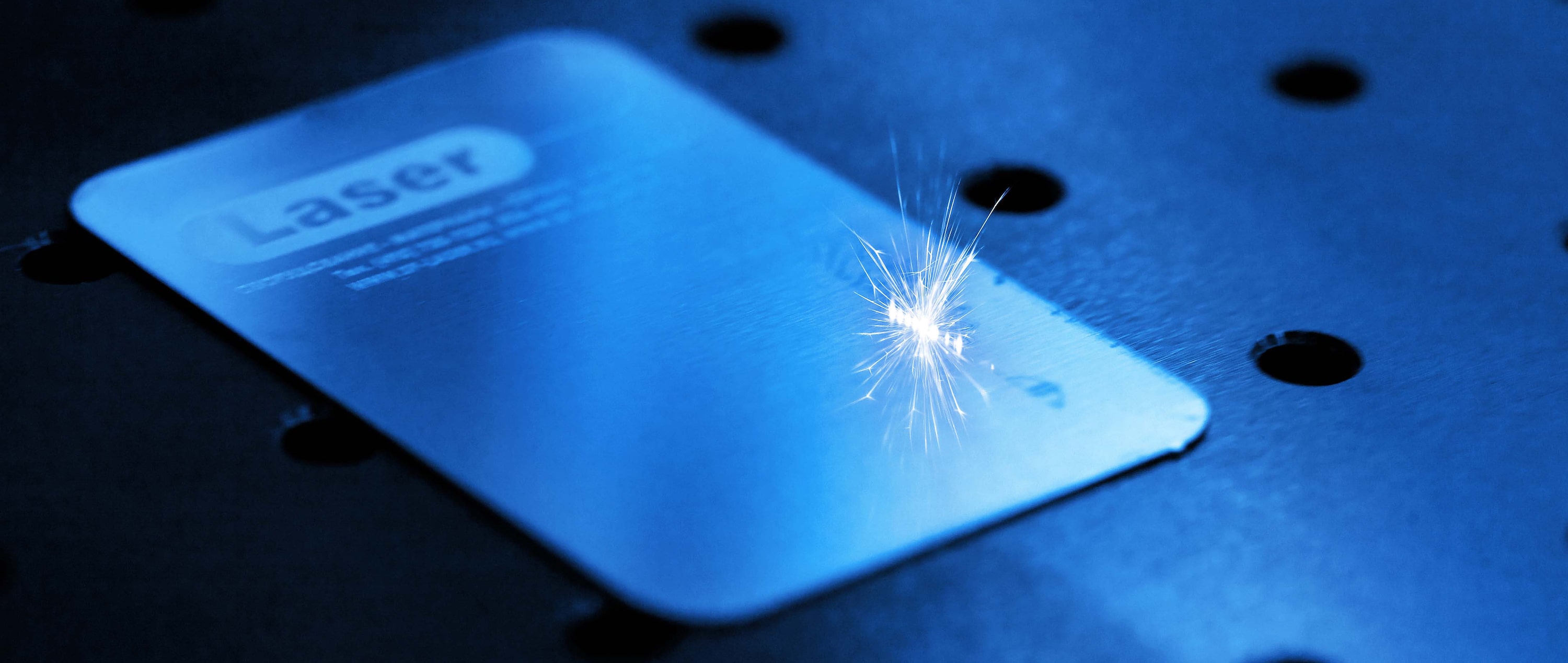 The use of the laser as a tool for marking and cutting guarantees countless advantages in the industrial and artisanal field, since this technology allows to achieve excellent performances - in terms of speed, accuracy and precision - which are impossible to obtain using alternative tools.
This technology, now very widespread in a large variety of production sectors, is increasingly accessible and versatile, since it is able to perfectly respond to both the needs of a small laboratory and those of an industrial plant that processes thousands of pieces every day. 'now: just choose the most suitable tool compared to your own needs, looking for the right balance between power, ease of use and availability of space.
Laser marking: how it works
Using the laser (a term which, we remember, is the acronym for "light amplification by stimulated emission of radiation") for marking objects allows to obtain incisions which could not be made by scratching or using alternative tools, such as the tool pantograph.
The laser beam emitted by the marker, in fact, is conveyed onto an extremely small part of the object to be treated, which is heated intensely but at the same time punctually, causing the removal of a limited amount of material. The controlled transfer of energy - in the form of heat - therefore allows the surface to be engraved quickly and precisely. This technique allows you to make small diameter but at the same time very deep engravings, because by adjusting the laser power and the duration of the exposure it is possible to obtain engravings with different depth levels, without the machined object being damaged in any way.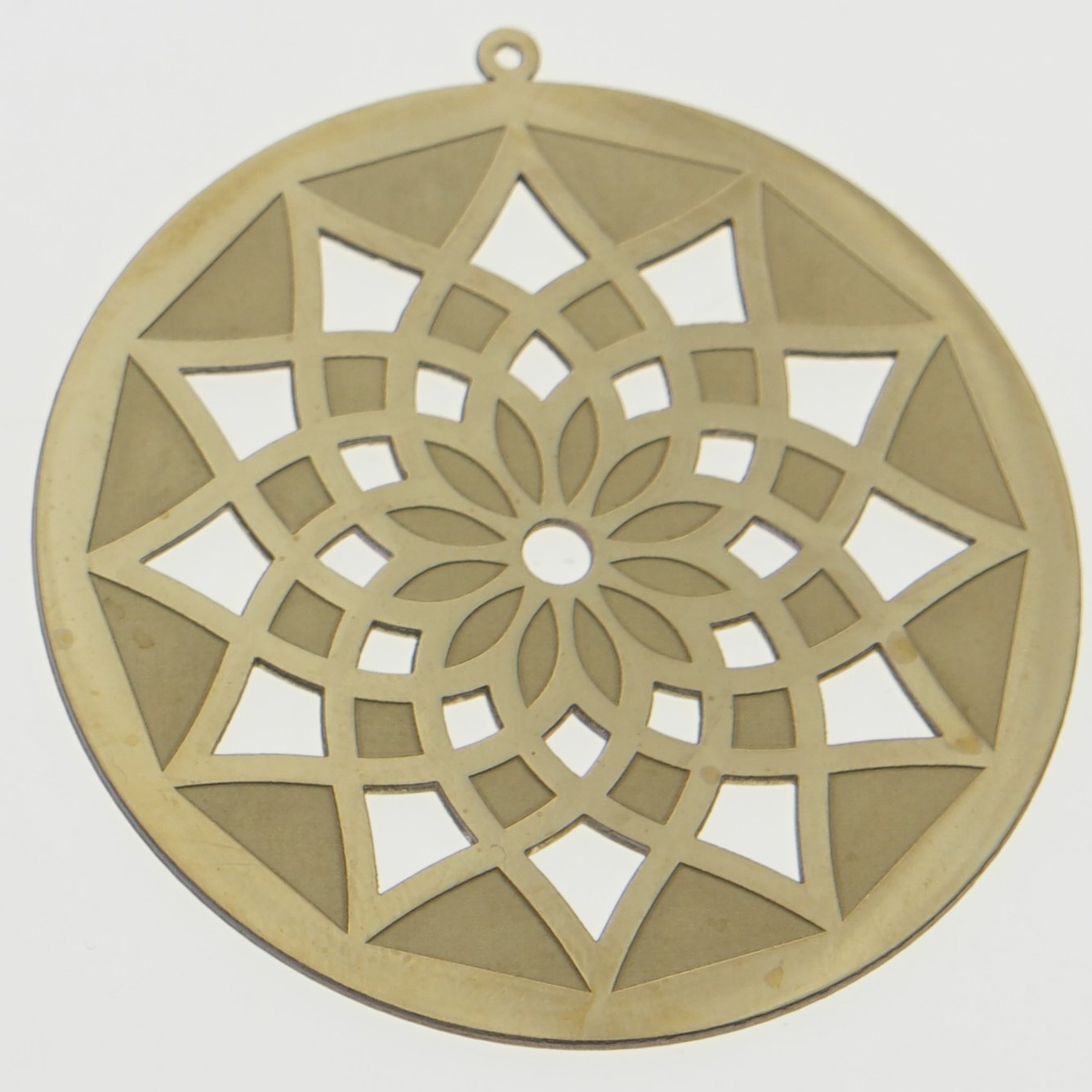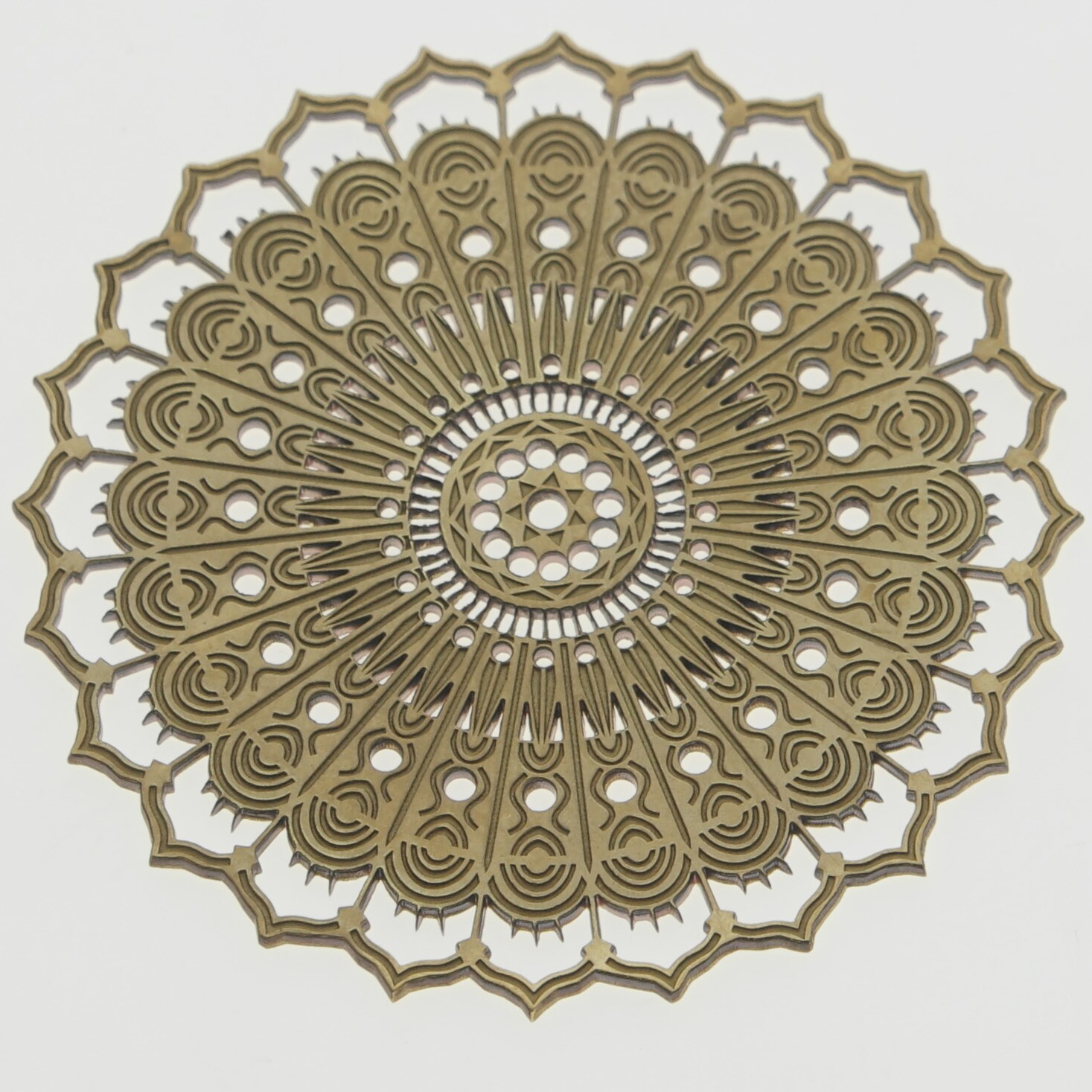 By exploiting this principle it is possible to engrave a large amount of metals and even some plastic materials, obtaining results of great precision and particular aesthetic results: using special software that regulate the power and intensity of the laser in a very precise way, in fact, it is possible to create bas-reliefs of different thicknesses, or photo-engrave objects by bringing an image or a photograph onto their surface.
The laser for marking can also be used to make cuts, since repeated passages of the laser beam on the same portion of the surface allow to remove, a little at a time, all the material present. The cut that is produced in this way is extremely precise, since the amount of material that is removed at each pass is minimal.
The laser is therefore the ideal tool for completing, quickly and accurately, a large number of processes, ranging from engraving and marking to cutting.
The advantages of laser marking
Using a laser to carry out marking operations guarantees innumerable advantages, since this type conjugate:
Versatility: as we have seen, a laser marker is able to carry out many different processes, from the engraving of trademarks to photoengraving, always guaranteeing excellent results.
Having a tool of this type therefore allows you to perform different types of interventions and, once you have become familiar with the machine and the software that manages it, to quickly switch from one process to another. The laser also allows you to work a long series of materials, and some particular marking models - such as FiberLUX 3D by Elettrolaser
Accuracy: the engravings and markings made with the laser are extremely precise, thanks to the possibility of controlling the firing diameter very accurately. This feature allows to obtain aesthetically perfect results, but also to make thin incisions and to go to work parts of the object that are particularly fragile, delicate or difficult to reach. Laser marking, therefore, allows you to complete work that could not be performed with traditional engraving tools, and to carry out special interventions such as photoengraving.
Durability: laser engravings are not only very precise, but are also able to withstand time and corrosion caused by exposure to atmospheric agents or chemicals, always remaining perfectly visible.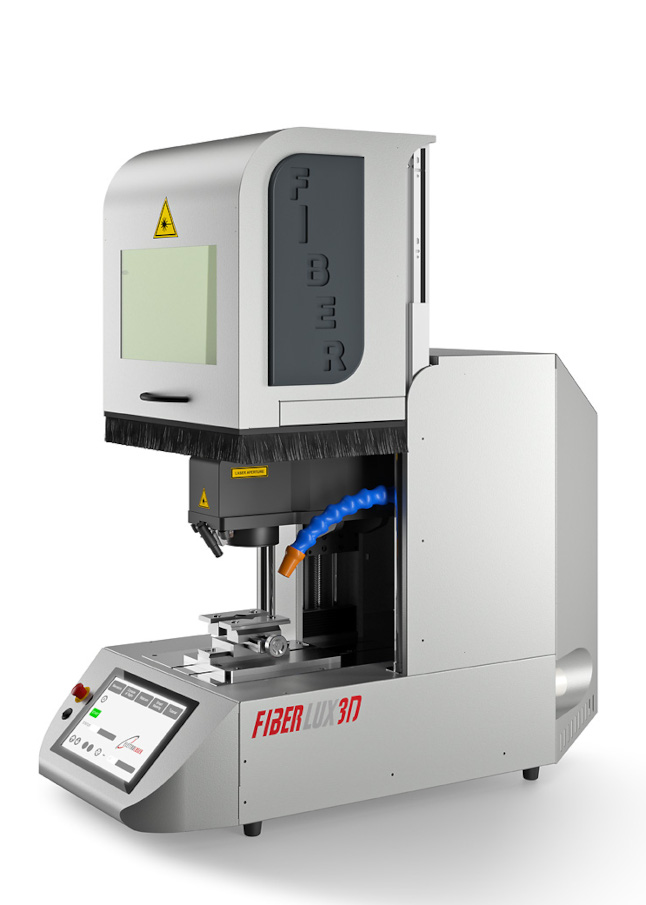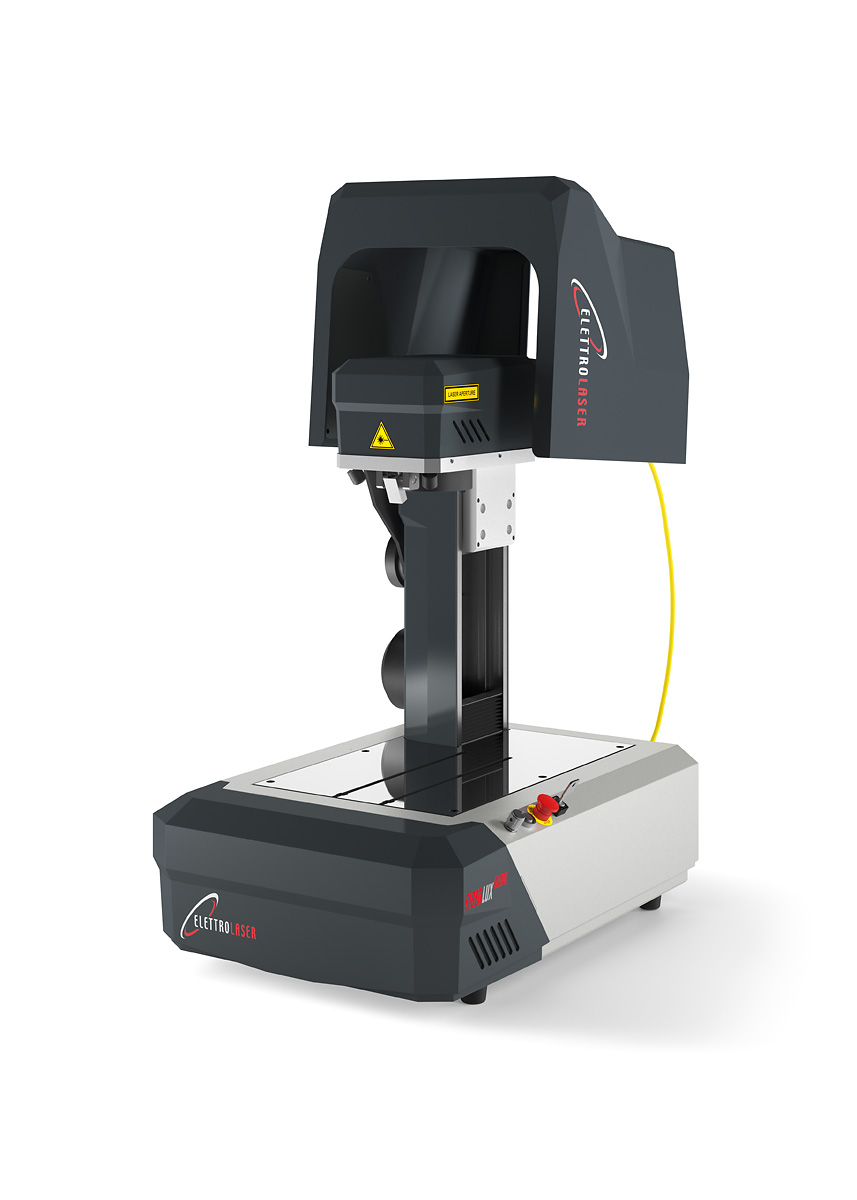 Rapidity: a laser marker allows you to significantly reduce the time needed to engrave an object. The engraving is completed more quickly both in the case of craftsmanship carried out using small tools, such as the Fiberlux NANO marker by Elettrolaser

,

both in the case in which more powerful instruments are used, installed on industrial lines.
Efficiency: a laser marker is a tool designed to be particularly efficient, since it not only reduces processing times, but also requires very limited maintenance interventions and does not produce any kind of waste.
Ease of use: a laser marker is completed by software tools necessary to interact with the instrument, calibrate it, acquire the files relating to the project to be carried out and start the various processes. All Elettrolaser marking machines use programs designed to be as easy and intuitive as possible, and therefore require a short operator training phase which is carried out directly by our technicians, either in person or remotely.
Traceability of components: thanks to laser marking it is possible to make the various components used in industrial production traceable, and this allows companies to operate in compliance with the regulations relating to ISO quality standards. Marking the pieces by laser is not only quick and safe, but it is an excellent choice in case you want to carry out complex engravings (barcodes, qrcode, logos, progressive numbers and so on), since the software installed on the Elettrolaser marking machines allow to carry out these processes in an automated way, limiting the need for interventions by the operator.
The areas of application of laser marking
Laser technology, increasingly widespread since the 1960s, has caused a real revolution in many sectors. Its most immediate application involved the manufacturing industry (in particular in some areas, such as the aeronautics or the automotive sector), and then extended to the world of goldsmithing and to countless other sectors that are only apparently distant, such as the biomedical or telecommunications sectors. . Today the laser is also widely used in the medical and dental fields, both for the realization of prostheses and for carrying out interventions on patients, since an adequate regulation of the power of the beam allows to obtain very precise cuts and incisions even on particularly delicate areas.
In the industrial field, the wide diffusion of lasers has been favored by the fact that this technology allows you to engrave a long series of materials (Gold, Silver, Platinum, Titanium, Steel, Brass, plastics ...) by carrying out countless types of processing, such as:
Engravings
Marking of industrial products and Datamatrix engraving
Micro-cuts
Photoengraving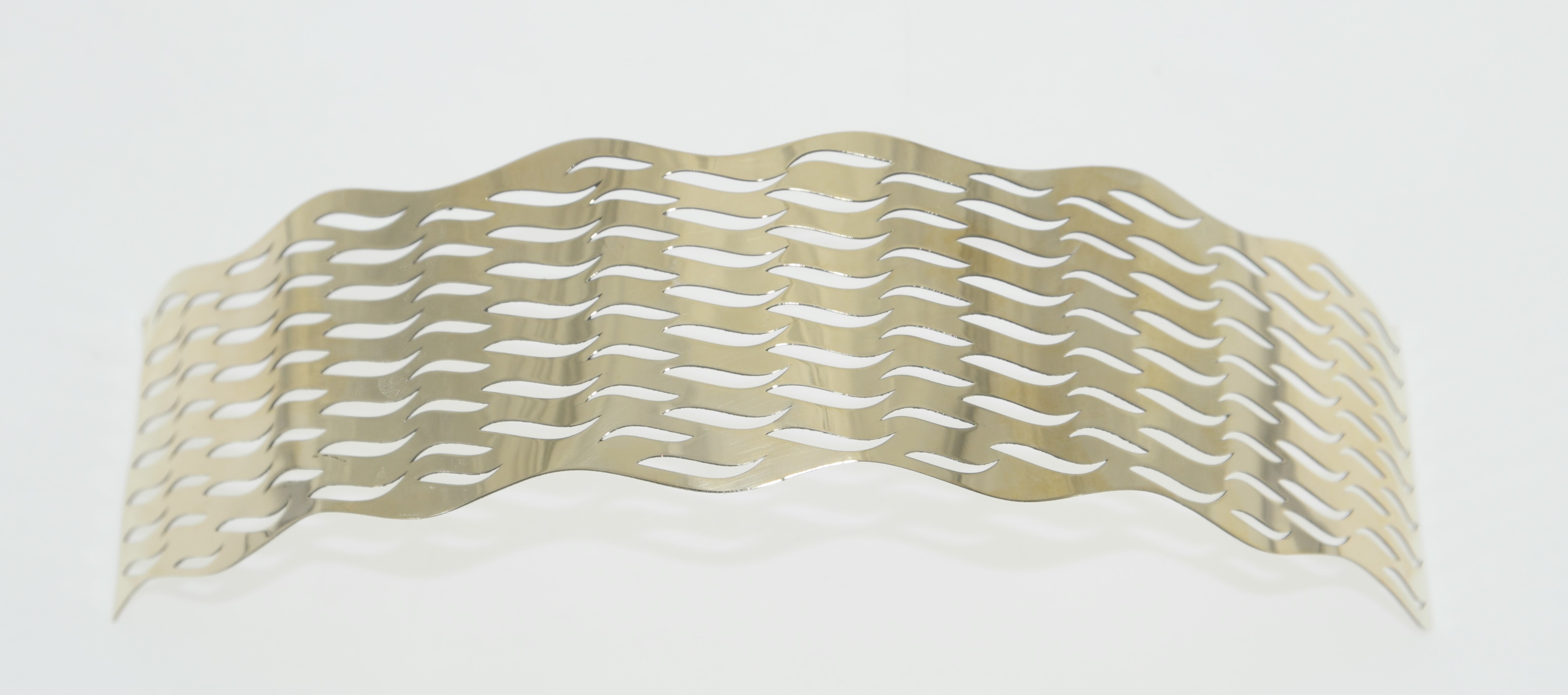 Elettrolaser tools and services
Elettrolaser offers its customers a wide range of laser markers designed to meet different production needs, and concentrates its efforts in the Research & Development sector.
Our goal is to design increasingly performing lasers capable of operating quickly and precisely, allowing our customers to expand their production possibilities and automate their processes. With this in mind, we are working on the implementation of advanced vision systems, capable of autonomously recognizing the pieces to be machined and acting in an automated way, and on the development of firmware that make production processes increasingly stable and repeatable.
We also work to respond to an ever wider range of needs, studying miniaturized and ergonomic machines that are accessible even to those with limited space available, and we provide personalized advice that allows our customers to easily identify the most suitable laser model for them. .
All our machines are designed to be intuitive and user-friendly, but on the occasion of their installation we always offer our customers the operator training service, to allow them to immediately exploit all the potential of the new laser. In the case of laser markers, training is normally carried out by one of our technicians directly at the client company, unless the latter prefers to operate remotely via video.
Our technicians do not only deal with the initial training of the operators, but remain available to provide advice over time: in the event that the customer feels the need for an update, or wants to carry out a new type of work, or finds some gaps in the initial training, Elettrolaser is ready to provide all the necessary support through your staff or your local reseller.