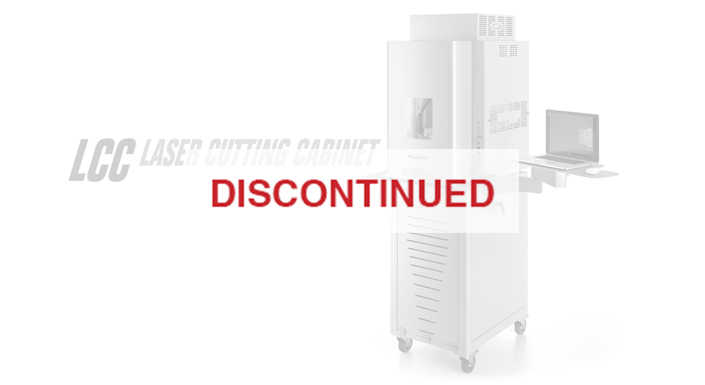 An innovative laser cutting system, with maximum quality and precision! Here is the new LCC
With the aim of responding to the various demands of the market, in particular of intensive and mass production, Elettrolaser has developed a new machine completely dedicated to laser cutting, the LASER CUTTING CABINET "LCC", integrated with a High performance fiber source.
The new Electrolaser CNC cutting system allows to cut a great variety of materials with, higher quality, precision, speed and constant efficiency over time, guaranteeing excellent performance in the production processes of multiple sectors, from jewelery to the industrial sector.
Some examples of applications that can be made with LCC are the cutting and processing of:
Prototyping components, jewelry (gold, silver, platinum, titanium, steel, etc.);
Medical instruments;
Automotive, aerospace and electronic components;
And so on.
The cutting head cover a working area of 150x150 mm, ensures high performance even on continuous changes of direction, with a speed up to 15 mm/sec and a maximum acceleration of 1 g (depending on the type of work and material to be worked on).
The machine is supplied complete with software, through which you can program the operations to be performed, import the files and manage the LCC easily and intuitively.
The connection for the gas tank (this supplied by the customer) is included, together with the flow sensor for automatic safety shutdown.
Depending on the performance, the type of processing and the quality to be achieved, the LCC allows the use of three types of gas:
Oxygen
Nitrogen
Compressed air
The use of oxygen is always recommended in the case of cuts on precious metals.
Dust aspirator, to optimize the cleaning of the machine and the work area (available in 2 models, one ideal for small production and one ideal for intensive production);
Laptop with installed software;
Stand (pedestal).
LCC 150
LCC 300
OUTPUT POWER
150 kW
300 kW
SOFTWARE
• G-Code Programming
• DXF and SCG Imports
• Basic Programming Tools
• Material Parameters Library
• Teach Mode
• Programmable I/O
• Manual Control of Axis and Laser
• Absolute or Relative Mode
MOTION CONTROLLER
3 Axis
LASER HEAD OPTIONS
Cutting Head
MAX PROCESSING SPEED / AXIS
15 mm/sec
ACCELERATION
Maximum 1 g
XYZ TABLE
Lead screw with anti backlash nut harden rails, guides and guide rollers
LINEAR DRIVE TRAVEL X/Y/Z
X Axis max 150 mm
Y Axis 150 mm
Z Axis manual micrometer adjustment
REPEAT ACCURACY / AXIS
± 0,0127 mm
GAS FEATURES
Supports one external gas tank (Client supplied), includes interlocked flow sensor with laser auto-shutoff
OXYGEN READY
Components for one tank regulator included
OVERALL DIMENSIONS
565 mm (W) x 856 mm (L) x 971 mm (H)
APPROX. WEIGHT
88 Kg (122 Kg with stand)
ELECTRICAL / MANUAL DOOR
483x483 mm
ELECTRICAL / SUPPLY CIRCUIT
230 V, 50/60 Hz